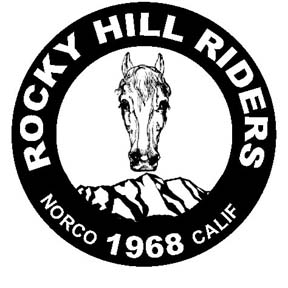 About Us:
The Rocky Hill Riders have been in continuous existence as a Men's Riding Club operating in Norco, California since 1968.
Contact us on our contact page.
Our Work:
We are a family and community oriented riding club. The club was designed to get members- with their families and friends- out on the trails around Southern California one Sunday each month.
We conduct an annual Poker Ride, monthly trail rides, an annual camping ride, and hold number of family / friends social events throughout the year. We also participate in a number of Community Service activities each year, and contribute financial support to the seniors and youth of Norco.
Learn about our upcoming rides:
Sign up to be notified of upcoming rides- please see the "contact us" page and send us your email address and we will notify you of our scheduled rides- we'd love to have you join us!
Join Us
Whether you are a lifetime equine advocate or new to the horseman's life, we invite you to join us. We welcome new ideas and value enthusiasm from members and volunteers, new and old.
Upcoming events:
Monthly Club Rides: Rides are scheduled on the second Sunday of every month. The club and guests saddle up and ride out to explore open spaces all over Southern California. Please contact us through the contact tab on this site if you are interested in coming along for the camaraderie, sight-seeing, and- oh yeah- the horseback riding!
Monthly Club Meeting: Club meetings are on the evening of the Thursday preceding the monthly club ride. (Rides are the second Sunday of the month).
R.H.R annual Turkey Poker Ride, Sunday, November, 20, 2016. Sign-ups are at 8:30 and we ride out from Hidden Valley at 10:00 am. This years ride is expected to be one of our best ever- with your help! We'll guide the ride, arrange that food and beverages will be available, and promise that the ride will be safe, fun, and that we'll have a very nice prize table
Club Christmas Party: Date TBD. Members will be gathering at Jessie and Irene's home to celebrate the season with their friends and families.
Annual Holiday Wine and Cheese Ride. This ride is a real highlight, with a good group of riders and others stopping by various members' homes to enjoy camaraderie and hospitality. The date is TBD, as with Christmas and New Years Day on Sunday this year, our usual choice of the Sunday between the two holidays doesn't work. We're just not sure at this time what day is best. Check back for updates, and feel free to use the "Contact Us" link on our front page to offer your suggestion as to what day we should ride.
Recent events:
Norco Fair Labor Day Parade.
We had a great turn-out for the parade, and we won third place in Cat. 20, Mounted Group Senior. Check us out- there was a drone there and the operator posted just one photo... of us! You can view it down below!
Norco Horseweek Youth Fun Day
. The Rocky Hill Riders have volunteered to operate this event for Horseweek for years, and did so again this year. We had 53 riders that ranged in age from 4 - 17, and everyone had a great and safe day.
Rocky Hill Riders Christmas Party- Saturday, December 19.
We enjoyed a w
onderful celebration with family and friends- a true highlight of the year! This year, our thanks go out to Jessie and Irene for opening their home for this annual celebration.
Holiday Wine and Cheese Ride- Sunday, December 27
. The Rocky Hill Riders, accompanied by family and friends- 39 Rider in all, rode the streets of Norco, and stopped by to visit at Members' homes along the way. This one was a tough ride- the coldest and strongest windstorm in years! But we had a safe ride, and everyone had a good time. We thank all the guests that joined us and hope to see you this year; bring your friends!
R.H.R annual "Turkey Poker Ride" November, 2015. Our ride had to be cancelled at the last minute last year. We apologize to everyone, as we know that a lot of Norconians look forward to this ride, as it is well known as a safe, well run ride, with a great prize table. We are committed to coming back stronger than ever on the Sunday immediately preceding Thanksgiving Day in 2016.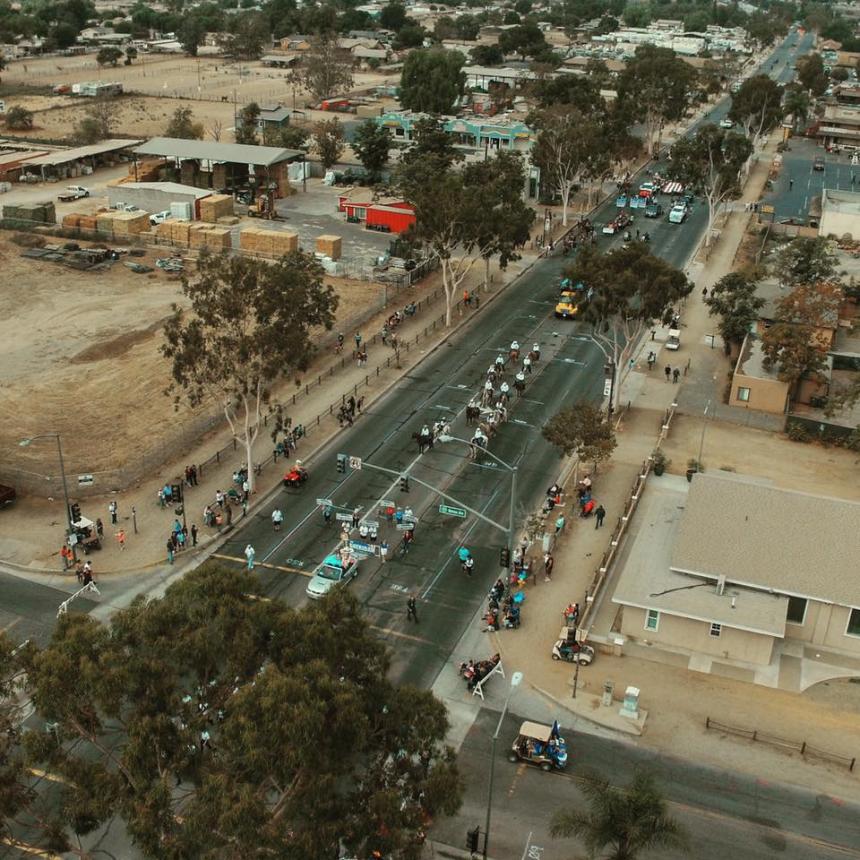 Labor Day Parade, 2016. Aerial shot by drone of the Rocky Hill Riders
Norco, California | 1-951-737-5804